Vision for Dean Valley Regeneration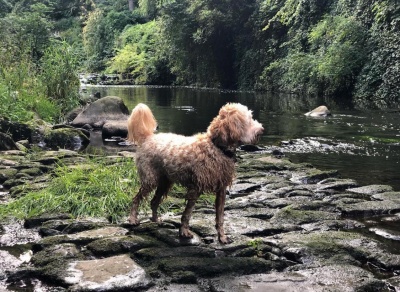 Dean our labradoodle mascot is enjoying a paddle in the river to celebrate the publication of the Vision for regeneration of the Dean Valley.
The first step towards an application to the National Lottery Heritage Fund is the production of an Expression of Interest, and ours has been produced by Rob Robinson of Rob Robinson Heritage Consulting.
Every Expression of Interest must include a description of the project, in no more than 800 words, and here is ours: click here to view our published version.
Keep your fingers crossed there will be a positive response for a major grant application.
Please send us your comments through the website.