Shocking Tree Removal in Dean Village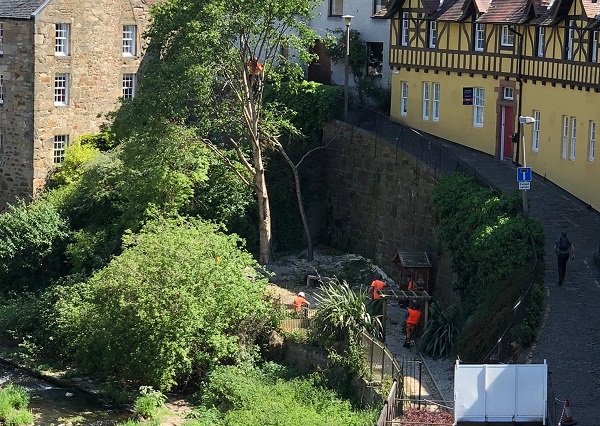 The Dean Village Association (DVA) have challenged Link Housing Association (Link) for the removal of all of the trees from their land by the riverside in the village. Link's reasons for removal on 25th and 26th May 2020 were that the trees were hitting their building. However photographic evidence indicates this was never the case.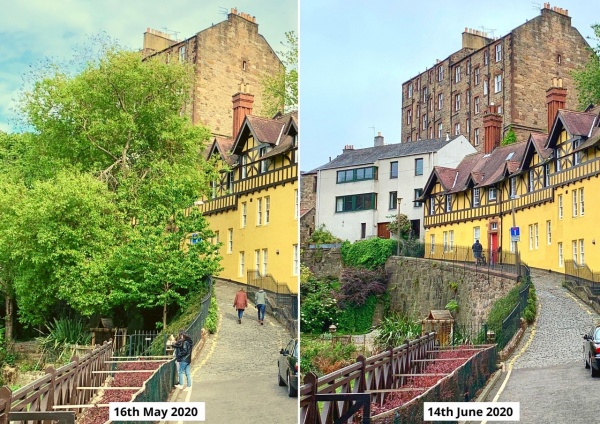 Link also stated that one tree was at end of life, which is disputed by DVA. As a result, DVA have negotiated with Link to insist they replant the garden with trees including one fast growing mature tree (10ft to 15ft in height), a willow, as well as three smaller cherry trees along the river railings to shield the exposed expanse of wall. This will leave room to plant appropriate, slower growing specimens close to where the trees were removed later.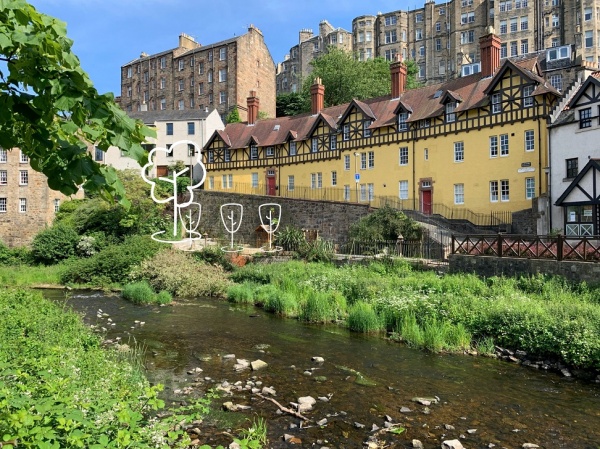 As Link gardeners only attend the grounds once yearly with no additional maintenance, DVA have proposed that their gardener could maintain the area once every two weeks and Link have agreed.

As yet none of the promised trees have been replanted and the cut branches, that were supposed to have been removed from the river bank, remain in danger of being swept downstream by surging winter floods. DVA were advised two weeks ago that Link were waiting to hear back from City of Edinburgh Council as appropriate permissions for tree removal were not saught prior to start of works in May.
KT 23/11/2020