Anthony Gets A Wash & Brush Up At Stockbridge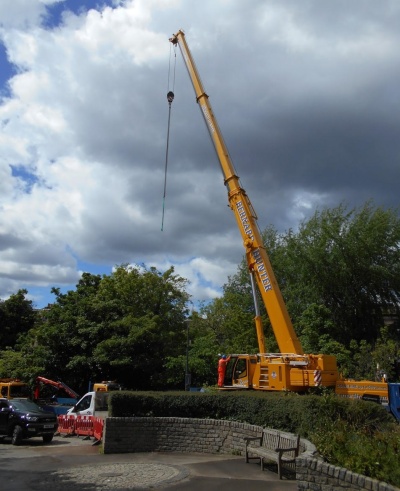 An enormous crane lifted up Anthony Gormley's statue from the Water of Leith, Stockbridge at lunchtime today. Thomas Anderson the Senior Art Handling Technician at the National Galleries Scotland told me that it had been necessary to clean out the base of the statue. Though this had been last done four years ago it was hoped however that todays operation would last for a much longer period.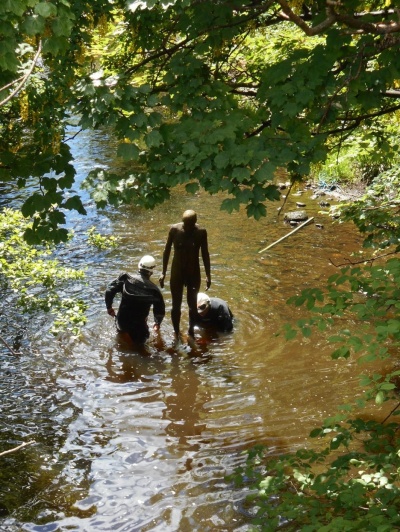 The irony of this project is that money can be found to do regular maintenance to a statue in the river whilst very urgent tree pruning and removal is needed on the CEC owned bank next to it. Dead ash and elms covered with ivy over hang the river and according to a council tree official there is no budget to remove them. When the trees finally topple into the river, a different department and budget will be responsible for removing them, probably at considerably more expense.
KT 24/5/22