Dean Valley Walkway Feasibility Study: Recommendations for an improved walkway
As part of the Dean Valley restoration project we today publish a draft of our first feasibility study, outlining recommendations for the repair and restoration of the Dean Valley walkway.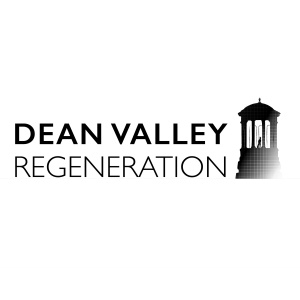 The Dean Valley walkway is part of a wider historic designed landscape and constitutes an important walking and cycling route in north Edinburgh, which is in urgent need of renovation and upgrading. 
The Dean Valley Regeneration project aims to improve the shared amenity of the area for current and future generations by renovating the walkway and its surrounding historic landscape. Today, elements of the walkway's designed landscape are affected by reduced maintenance and management practices, especially within the Council-owned area. This is partly due to self-seeded trees having caused serious damage to retaining walls, railings and the footpath surface.
Findings and recommendations 
The new Proposed Dean Valley Renovation: First Phase Feasibility Study is based on condition surveys of walls, railings and surfacing - identifying damage and surface water drainage issues, and includes recommendations for repairs and remedial works, as well as detailed proposals for local residents to comment on. 
Funding from SUSTRANS and the City of Edinburgh Council, as well as private donations, has allowed us to meet the costs of reviewing footpath and cycle path options and carrying out surveys as part of the wider feasibility study. Guidance from SUSTRANS regarding shared cycle and pedestrian routes was also essential in developing our pathway recommendations. 
Part of a two-phase project
The final report is expected to be published end April 2017, and will constitute the first phase of a two-phase project. The second stage will add sketch design/scoping studies and costings for all other works required, including vegetation management; repair of built structures, railings and pavements; removal of graffiti and installation of signage and interpretation.
We are currently in the process of fundraising for the project's next step and the means to fund the second phase study created for us by Edinburgh World Heritage Trust.
Unique location in urgent need of renovation
With this first feasibility study we wish to start a conversation about the maintenance and management practices within the Council-owned land in the Dean Valley, and facilitate the drive towards a full renovation programme for the public spaces.
The Dean Valley walkway is in urgent need of renovation and care, in order to preserve it for future generations. The proposed renovation programme offers a significant opportunity to ensure that this unique location, set within the Edinburgh World Heritage Site, can be enjoyed for many years to come.
The Dean Valley walkway includes the three adjacent gardens of Moray Bank Gardens, Dean Gardens and Belgrave Crescent Gardens. This designed landscape – falling within the Edinburgh World Heritage site – is the subject of a Conservation Statement and a Biodiversity Scoping Study. 
This 'Proposed Dean Valley Renovation: First Phase Feasibility Study' follows on from these two pieces of work and focuses on the Council–owned pathway. Together with the second phase report it will form part of a suite of background work and documentation which will be used to inform an application for capital funding to carry out the identified works
Have your say 
The development of this feasibility study was made possible by funding from sponsors and supporters, for which we are most grateful.
Moving forward, we rely on the continued help and input from our friends and supporters. We therefore hope you will have your say by commenting on our feasibility study, and share it with your friends and neighbours. 
Support us by finding us and liking us on Facebook or Twitter.